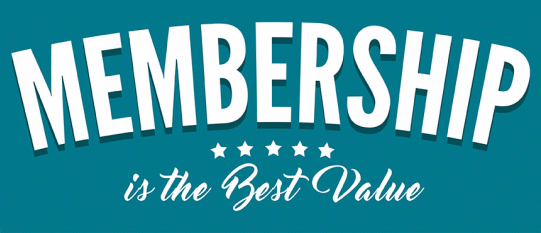 After more than a decade of web hosting we are now busy to graduatelly change our services into a membership service.
Nothing change web hosting wise and we will still deliver the same high quality web hosting services our clients are used to but the membership option allow us to add much more services and value in a sensible manner.
All In One Service
The goal of a business and website is to increase income but the cost often exceeds the income or at very least increase considerably marketing wise relatively to increased income.
As internet marketing company that host our own websites annd offer the same hosting to our clients for the past 10+ years we are in the perfect position to combine all our different services in an all-in-one service under easier to manage and understand membership levels.
Domain names, web hosting and websites are anyway mere "tools" towards a goal: - marketing of your business and increase of income while keeping expenses at the minimum.
Easily 90% + of our time, effort, development and research was spend towards internet marketing during the past 10 years so it made perfect sense to offer membership with everything you need included.
Free Membership
FREE
Limited Time Offer
Test drive our system for free
Business Membership
R115 per Month
Limited Time Offer
3% Quarterly, 6% Semi-Annual and 9% Annual Discount
Same as free membership + Integrated Marketing Website + Business Web Hosting Package + Banner Ads + many other extra features as below.
Business Level Membership
R975 pm
Limited Time Offer
5% Quarterly, 10% Semi-Annual and 15% Annual Discount
Same as business membership + We design your logo, banner ads and marketing material, build and maintain your website and promote your business on our whole group, facebook and much more.
Marketing Website and Marketing Group Features
Integrated Marketing Website (Click for Example)
Automatic Promotion on Group
Search Engine Optimized
Mobile Friendly
Unlimited Website Pages
24/7 Online Control Panel
Email Autoresponder
Landing / Sales Pages
Newsletter Management
Manage Website Articles
Manage Products
Manage Services
Order Products by Email
Advice, Tips and Help
Building of website features
Top Sliders
Headlines
Animation
Blockquotes
Color Boxes
Columns
Item Lists
Pricing Blocks
Promotional Boxes
Tabs
Toggles
Videos
Carousels
Client Logos
Testimonials
Marketing Group and Features (Click for Example)
It's YOUR Group build on Unity Is Power
Dozens of Local Town Portal Websites
National Speciality Websites
Same Access / Control Panel as Owner
Search Engine Optimized
Build, tested and Re-tested Over Years
Under Constant Develop and Improvement
Lots of opportunities for co-operation available
What You Can Do or Get
Unlimited Impressions Banner Ads On Whole Group
Post Unlimited Articles
Post Reviews
Post Special Offers
Post Quotes
Post Videos
Post Available Jobs
Freelance System
Facebook Integration
Other Social Media
More More to Come
Gold Membership Features (Click for Example)
We build your website and integration it into the system
We design your logo, banner ads and marketing material
We promote you on our whole marketing group as our own
We do social media integration and regular marketing
Business and Jobseeker Listings
Appear on national Websites
Appear on dozens of town portals